Motivational Keynotes
Visit our Fun Motivational Keynotes website for information about keynote presentations by Roger Reece and his alter-ego, Buford P. Fuddwhacker.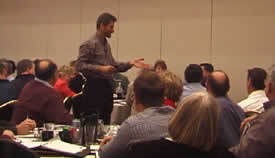 Fees & Expenses
Contact us for Roger's fee schedule
Travel expenses include air fare from Atlanta, hotel accommodations and ground transportation to/from the hotel. No other expenses are charged.
50% of the speaker fee and expenses are due in advance, as a retainer.
The remainder of the speaker fee and expenses are due at the close of the program.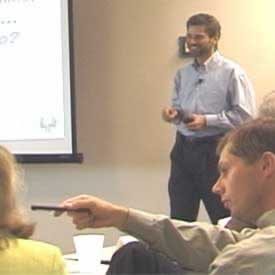 Photos, bio, intro, etc.
Once the program has been booked, give us your requirements and we will send you the supporting information you need, based on your specifications. We can provide photos of Roger Reece in any size or resolution, a speaker bio, introduction and program summary of any length, or whatever else you may need.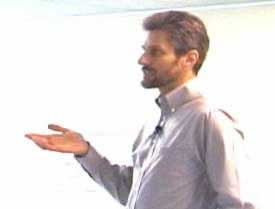 Custom program development
Whether you are interested in a keynote, a seminar or a team-building workshop, Roger Reece will customize your program to meet your needs. Contact us, and Roger will discuss your objectives with you and prepare a detailed outline for the program. Then, the outline will be fine-tuned through additional discussions until it feels right to you.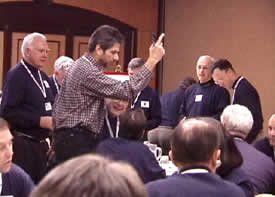 Audio/Visual considerations
A/V requirements depend on the meeting room and audience size. Roger will bring a notebook computer with a multimedia presentation. General requirements include a projection screen, data projector, wireless lapel microphone and a sound system. We will discuss the specific needs for your meeting with you, and provide you with an audio/visual requirements list.